Hi!  I'm Sarah, a South Shields based photographer with over 20 years experience working in the photographic portraiture industry.  I first found my love of photography when I was around 10 years old with an old 110 camera photographing everything from nature to people. I was a quiet child, but loved nature. Here is a photo of me with my mam and sister, I'm on the left. Dad took this photo in our back yard.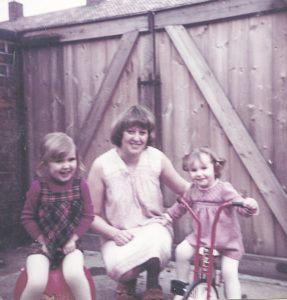 Having always had an eye for art and being successful at school and college in my my art coursework it seemed like a good move to decide to work towards teaching art.
However one soul searching day I made a decision, I wanted to be a photographer-an art form I believed that I would never grow tired of.
I trained at college in the 1990s and was naive in thinking photography would be easy, it was actually extremely difficult for me to stick to a brief as all I wanted to do was experiment with chemistry, paper, light and film.  I enjoyed learning the craft, making mistakes and getting better at my skill.
I found that I had natural people skills and could put people at ease even on my first ever studio portrait shoot.  Natural expressions exploded from my models face and I instantly knew that portraiture was going to be my strength.
Here I am at 40 years old, no editing, this was a selfie straight out of my phone.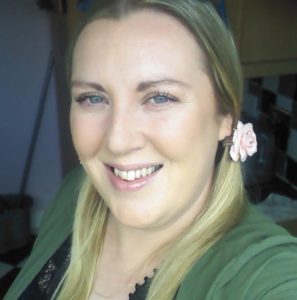 In 2000 (the new millennium) I left college and moved to Scotland (where I met my current partner) to start my first ever photography job, a fresh canvas for my photographic journey to continue into the world of a working photographer.  I focused on building up my portraiture skills and fell instantly in love with photographing children and babies.  I loved making them laugh, pout, get excited and just genuinely have a lot of fun.  I built up my photography experience away from home for 10 years, it was so fulfilling, life changing and has taken me to some wonderful places all over the UK and even overseas, meeting such interesting characters along the way.
My approach is quite spontaneous yet I always have a lot of ideas after meeting the little men and ladies, and, of course, the parents and relatives.  I am telling your family's story and I strive to bring out the true essence of individual personality, offering a unique service.   Initially I set up my business in Somerset but missing my family and my gorgeous little niece growing up drew me back to my home town, South Shields, in 2010 where I continued to work as a self employed baby, child and family photographer. My niece Amy, has been part of my photographic journey. I've taken her to the Park and Beach so many times, also using my mobile studio. Here are some portraits of her.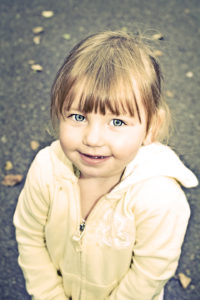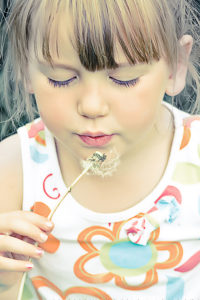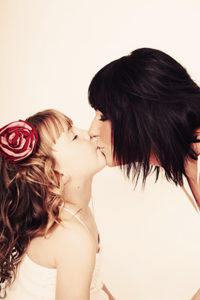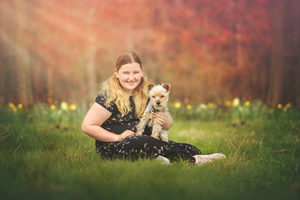 When you thoroughly enjoy photographing little ones, you know that you've chosen the right profession.  The end result is so important, the portraits, digitals, shots, photos, images . . . – what ever you want to call the finished product – I edit each and every still memory with love, so you are paying for the final finished product. Each portrait enlarges beautifully should you wish to go crazy and create some stunning large modern wall art or go for a more traditional canvas to make a statement in your home.  These are YOUR memories, YOUR moments – frozen in time.
Celebrate the art of your child's innocence within my unique portrait session experiences.  Childhood is an art in itself, personality sprouting, interests growing, tiny features changing.  Before you know it baby faces have melted into new childhood features.  Take advantage of my 20 years of expertise specialising in baby, child and family photography.  Life is so precious; let me tell YOUR STORY with YOU, FOR YOU, to treasure forever.
To book or enquire feel free to call me directly: 07983852218 or email: sarah@sarahkirkphotography.co.uk